The French Environmental Economists and their French-speaking colleagues have created their own national association, on June 26th, 2013. This association is open to anybody, without any nationality or language restriction.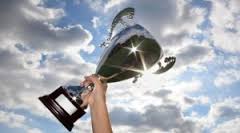 Discover who was awarded, in 2018 in Aix-en-Provence, the Prize for the best paper presented at the FAERE Annual Conference by young economists!

If you wish to receive our Newsletter or other messages from FAERE, and if you have not already done so,
please send an empty email to the address accept-faere-news[at]faere.fr
.