The French Environmental Economists and their French-speaking colleagues have created their own national association, on June 26th, 2013. This association is open to anybody, without any nationality or language restriction.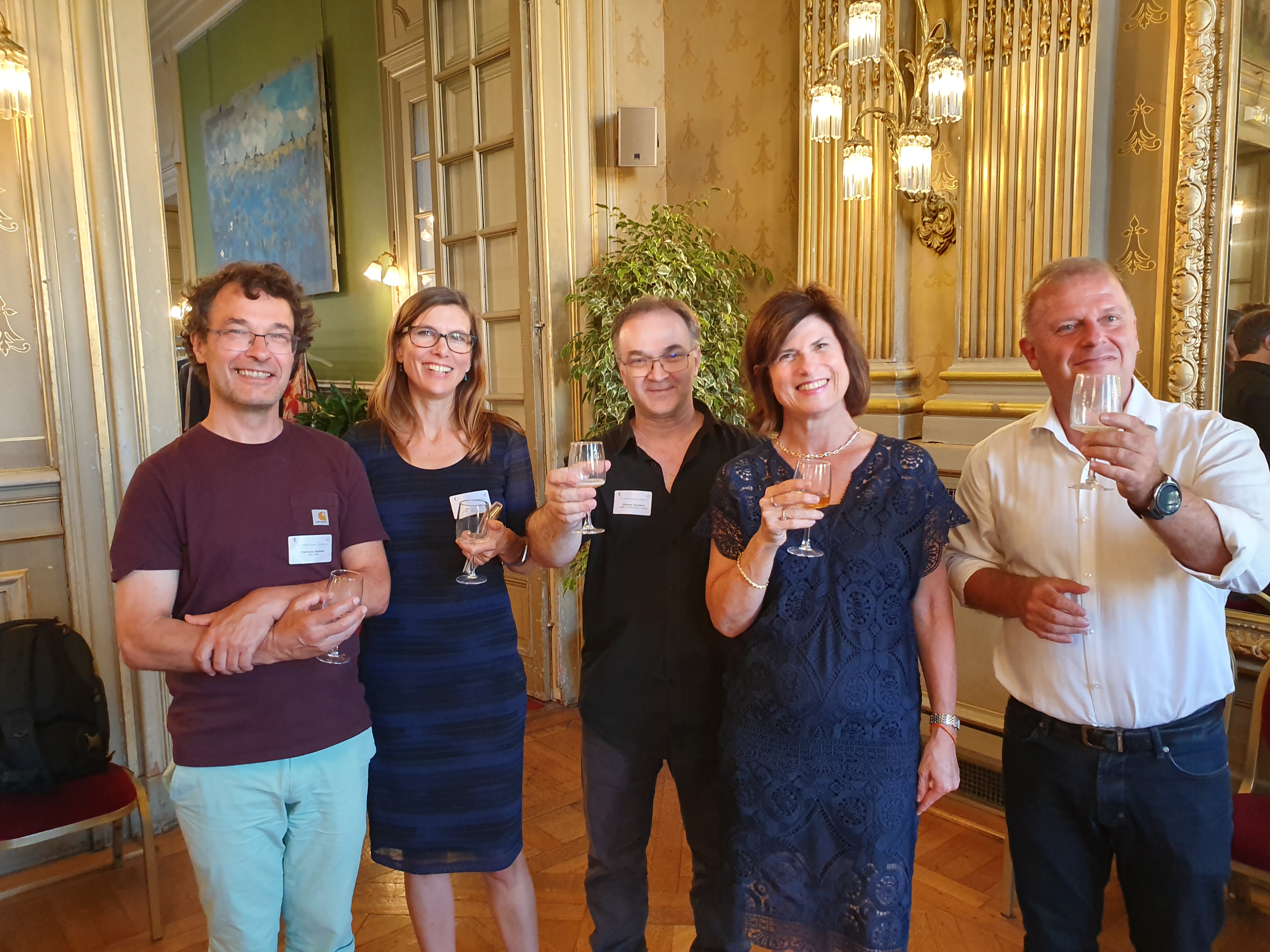 Half of the Steering Committee was renewed at the last General Assembly on August 30, 2019. A new Board has been designated. This is an opportunity for us to thank Alain Ayong Le Kama, who has been the president of FAERE since its creation, François Salanié (on the left in the photo) the VP in charge of scientific promotion, and Charles Figuières (3rd on the left), the VP in charge of organizing scientific events, for their constant commitment, dynamism and efficiency in serving the association.
In this picture, the former Board raised their glasses for Alain, who was held far from Rennes by his other duties.

Manchester, June 27, 2019. European economists make a plea to address climate change more effectively and to adopt the best solution we have so far: carbon pricing. A statement was prepared and signed by the Policy Outreach Committee (POC) of the European Association of Environmental and Resource Economists (EAERE) and was officially presented by EAERE President Carlo Carraro today during the opening ceremony of the EAERE2019 Conference at the University of Manchester.
If you agree with it, sign it now! https://www.eaere.org/statement/

If you wish to receive our Newsletter or other messages from FAERE, and if you have not already done so,
please send an empty email to the address accept-faere-news[at]faere.fr
.