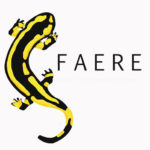 French Association of Environmental and Resource Economists
Hello everyone !
As has been the case for three years now, the academic year began with the FAERE Annual Conference, organized this year in Bordeaux. The beginning of the academic year gives us the opportunity to provide you with the latest news of our community.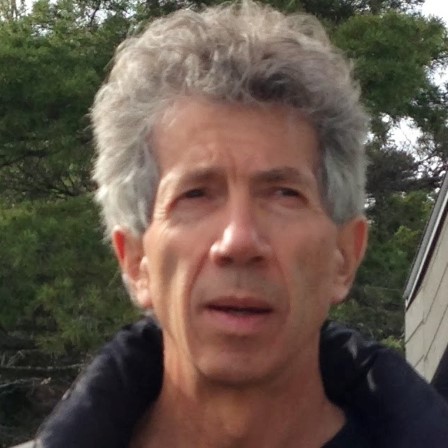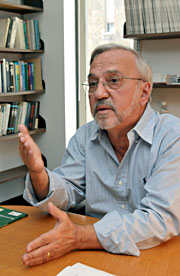 Election of two new honorary members of the Association
The FAERE General Assembly, gathered in Bordeaux, during the 3rd Annual Conference, has elected two new honorary members: Pierre Lasserre, Professor at UQAM (Université du Québec à Montréal), research fellow of CIRANO, and Gérard Gaudet, Emeritus Professor in the Department of Economics, Université de Montréal.

Together and also independently, they contributed in an exceptional way to progresses in scientific research in Environment and natural resources economics, as well as to the success of our community in France and in Québec.


A big thank you to the organizers of our 3rd Annual conference in Bordeaux !
The 3rd FAERE Annual conference welcomed nearly 120 participants on September 8th and 9th in Bordeaux. We thank warmly all the organizers mobilized around Tina Rambolinaza and Bénédicte Rulleau for IRSTEA and Luc Doyen and Jean-Christophe Péreau for GREThA.
Now is the time to submit the papers presented at the conference to the FAERE Series of Working Papers…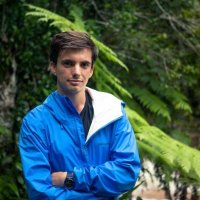 Young Economist Best Paper FAERE Award
During its last plenary meeting, the FAERE CD decided to award each year, during the annual conference, a prize for the best paper written by young economists.
For 2016, the Young Economist best paper FAERE Award has been attributed to Sébastien Desbureaux (CERDI and CIRAD), for his paper entitled "Common Resources Management and the 'Dark Side' of Collective Action: an Impact Evaluation for Madagascar's Forests". The jury awarded unanimously exemplary work, which opens new perspectives for our community.
The jury included Saraly Andrade de Sa, Johanna Choumert, Julien Daubanes and Philippe Quirion, who evaluated the eligible papers under the supervision of François Salanié and Fabien Prieur.

FAERE Working Papers and Policy Papers: latest releases

Since the last Newsletter, we have registered 10 new documents in the FAERE Working Papers and 3 in the new series of FAERE Policy Papers. Nearly all of them are published in English.

Working Papers :

2016.16
Natalia Zugravu-Soilita
Trade in environmental goods and sustainable development: What are we learning from the transition economies' experience?
2016.17
Basak Bayramoglu – Michael Finus – Jean-François Jacques
Climate agreements in a mitigation-adaptation game
2016.18
Houévoh Amandine Gnonlonfin
An evaluation of French municipal solid waste pricing system
2016.19
Yassine Kirat
The actual impact of shale gas revolution on the U.S.manufacturing sector
2016.20
Justice Tei Mensah
Bring Back Our Light: Power Outages and Industrial Performance in Sub-Saharan Africa
2016.21
Marc Germain
Un modèle de décroissance optimale
2016.22
Stefano Bosi – David Desmarchelier
Pollution and infectious diseases
2016.23
George Adu – Franklin Amuakwa-Mensah – George Marbuah – Justice Tei Mensah
Effect of gold mining on income distribution in Ghana
2016.24
Harold Levrel – Antoine Missemer
L'économicisation de la nature, réalités historiques et mythes contemporains
2016.25
Marion Dupoux
The land use change time-accounting failure

Policy Papers :

PP 2016.05
Houévoh Amandine Gnonlonfin
An evaluation of French municipal solid waste pricing system
PP 2016.06
Dorothée Charlier – Bérangère Legendre
Fuel Poverty: a Composite Index Approach
PP 2016.07
Marion Dupoux
The land use change time-accounting failure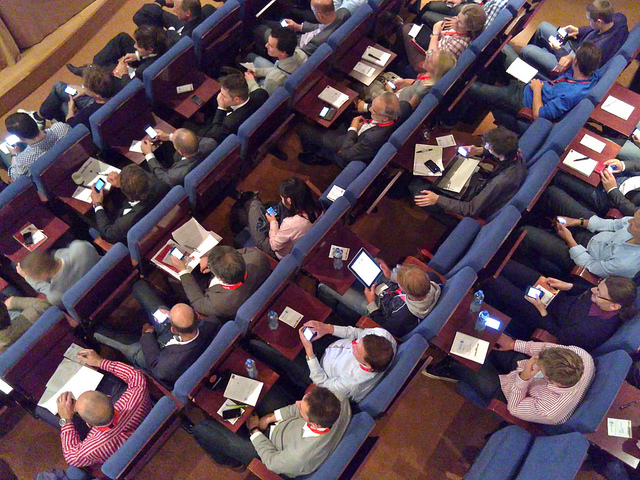 Next events
The next Thematic Workshops will be organized by Matthieu Glachant, in Mines ParisTech (Cerna), at the beginning of December, on topics related to Green Economy. Submission deadline: October 2nd, 2016. The following ones will take place in Brest (AMURE) during the first semester of 2017, and at the MSH Paris-Saclay in late 2017.
And the next FAERE Annual conference will be hosted by LEF in Nancy!

All the best,

________________________
Visit our website on a regular basis (www.faere.fr), add it to you browser bookmarks. Circulate also this Newsletter in order to diffuse our information about the activities of the Association and the upcoming conferences in environmental economics.